Most Recent:
Get The Storybook Cosmetics X Mean Girls Burn Book Palette To Look So Fetch Now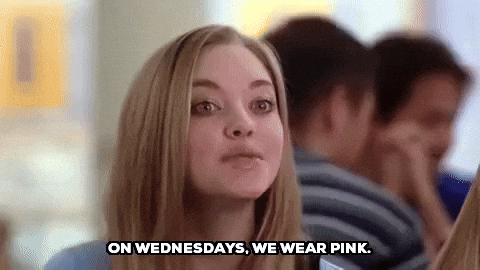 As you already know from the classic American film Mean Girls (haha), on Wednesdays we wear pink. Or in this case on Wednesday, we wear makeup from a Burn Book palette. Yes, you read that right! Keep reading to see how you can score your very own Mean Girls inspired Burn Book palette.
Scrolling on Instagram the other day, we came across the makeup brand, Storybook Cosmetics. I think it's safe to say it has changed our life. Storybook Cosmetics has teamed up with Paramount Pictures to make this fetch collab happen. There are 12 eyeshadow shades, that we think all of "The Plastics" would approve of, especially Regina George! 
The shade names of each eyeshadow also relate the movie. (Of course!) Storybook Cosmetics have truly thought of everything. The shade names include: "Is Butter A Carb," "Grool," "Glen Coco," "So Fetch," "Wednesday," "She Doesn't Even Go Here," "The Plastics," "Regina George," "Mouse Duh," "You Can't Sit With Us," "Cool Mom," and last but not least "October 3."  All of your favorite characters and moments are covered. 
See the amazing palette for yourself! And get ready to have a Burn Book of your own. 
Storybook Cosmetics X Mean Girls Burn Book Storybook Palette
 Burn Book Palette, $55, Storybook Cosmetics 
They did such a good job even making the details on the front look like the book from the movie. 
Here's a close up of all the shades: 
 So you agree this palette is like, really pretty?!
Images: Storybook Cosmetics (3); Giphy (1)




Please reload